Leila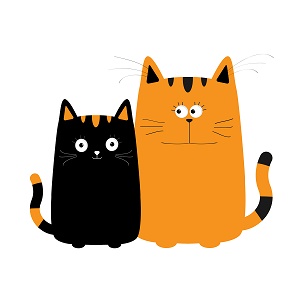 You will need a great deal of commitment in order to own a cat as they do require some care (although not as much as dogs!) and can live as old as 15 years (or even longer in some cases).
Cats require feeding (daily), care and 'play time' on a regular basis. You will also have to take into consideration, before getting your cat, that you will have vets' bills to pay for annual vaccines, worming and if treatment is required for any illnesses.
These bills can sometimes be very costly, but you can purchase insurance for pets – it may be a good idea to 'shop around' to get the best deal.
Before getting your cat, you should purchase bowls for food and water, a collar (if you want the cat to wear one), a bed (or pet quilt), a few suitable toys, and some food. Continue reading →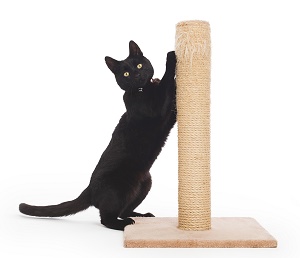 It's natural for cats to scratch but often it destroys your good furniture. Thankfully there are some things that you can do to relieve the problem.
Many people watch in sadness as their cat destroys virtually everything that he can get his claws into. You can improve this behavior. To do so, you need to know why he is doing what he is doing.
Why Scratching?
Cats were hunters. They needed those sharp claws to help them to climb trees and to leap down on their prey. Although your cat is not likely to be pouncing on their dinner anymore, they still instinctively need to sharpen their claws and that is exactly what they are doing on your furniture. Continue reading →
This Toland Home Garden Moonlight Cat Garden Flag is a high-quality, brilliant and bold flag with which to decorate your home during any season of the year! This top quality flag design was created by Mimi Powers and was produced in the USA by the authority in decorative house and garden flags, Toland Home Garden. There is something for everyone in Toland's sought-after line of original decorative art flags. Discover a range of seasonal, patriotic, holiday and renowned everyday flag designs. Don't forget your flag accessories like flag poles, metal stands, wooden hangers, suction cup hangers, and flag arbors to display these beautiful decorative flags! Find the right size flag for your home: almost all of the Toland flag designs come in either a large house flag size or a smaller garden flag size.